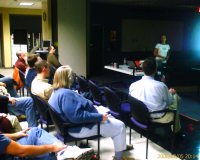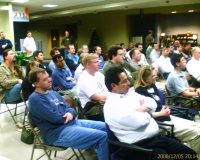 The
Austin JUG
met last night at the Sun offices here in Austin. Sun supplied the pizza and drinks for the 60 attenders. Gregg Sporar gave the technotiser showing three different integrated profilers - YouKit, Ecliplse tptp, and the built in profiler for NetBeans.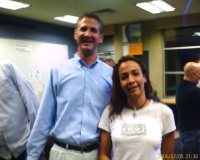 Angela Caicedo gave the main course about Sunspots - Sun's Small Programmable Object Technology (SPOT). She demoed small sensor devices the size of a deck of cards wirelessly talking with each other and exchanging data. The technology looked very interesting, but felt immature. These new devices are produced and ready for sale to the public, except for legal issues. I wonder if that's the future of technology here in the States - great products ready for release, but held up over some patent. Can you image Windows Vista ready to ship on January 31st, but being held up by some patent issue? It could happen, talk with our friends at Blackberry.
Something else struck me at the meeting - most of the attendees were middle-age, very few younger people. Are there not many people going into programming as a career here or are they just out partying and not interested in learning more, or are they all at the Ruby rallies? What do you think?